Mincemeat is so simple to make that it's really a crime how often I leave it to others (thanks Mum and the good ladies of the local WI). However, this year I got back into the mincemeat saddle and started to think vegetables for my mince pies this year. Carrot? Maybe. Parsnip? Perhaps. Sprouts? No chance. Then, as I sat drinking a hot cup of spiced pumpkin cocktail (swoon), it dawned on me that pumpkin would be perfect with the dried fruit, spices and brandy. You can use tinned or fresh pumpkin (simply cook it and puree), or else substitute it for squash. Mincemeat makes a lovely gift at Christmas, so go wild with the pretty jars and ribbon.
This is a pretty drunk mincemeat, so let it mature for two weeks before wowing guests with the pumpkin surprise.
Ingredients
200g raisins
200g currants
200g sultanas
200g vegetarian suet (or standard suet)
150g soft dark brown sugar
100g candied mixed peel
1 teaspoon ground allspice
½ teaspoon ground nutmeg
½ teaspoon ground cinnamon
zest and juice ½ a lemon
1 cooking apple, peeled and grated
6 tablespoons pumpkin puree (steam fresh pumpkin or squash and then puree, or else use tinned)
100ml brandy
Instructions
Add all ingredients, except the brandy, to a bowl in the order listed and mix well between each addition. Stir in the brandy and mix well.
Pour into sterilised jars (the easiest way is to run them through the dishwasher). Allow to mature for two weeks before using, stored in a cool dry place. Will keep for up to six months.
I have entered this vegetable dessert recipe into a few blogging challenges:
I've linked this recipe up as a #recipeoftheweek with Emily over at A Mummy Too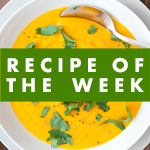 This recipe is part of Tea Time Treats hosted by Lavender and Lovage and What Kate Baked.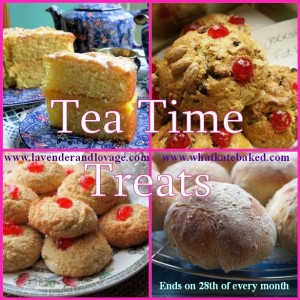 It is also part of Alphabakes's X for Xmas Challenge, kindly hosted by The More Than Occassional Baker and Caroline Makes.
And as this is from scratch, I've included the recipe in Javelin Warrior's Made with Love Mondays over at the Cookin w/ Luv blog.
I am also submitting this to Lets Cook Christmas Party Food over at Simply Food